People You Should Know features new hires, promotions and awards involving top executives and organizations. For consideration, email jodi@siouxfalls.business. Guaranteed placement is only provided to Partners of SiouxFalls.Business.
Click Rain founder Paul Ten Haken is stepping down as CEO and will be replaced by vice president of sales and marketing Natalie Eisenberg.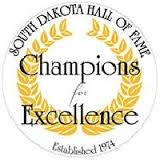 Ten members have been named to the 2017 class of the South Dakota Hall of Fame.
Leadership South Dakota has selected 43 class members to participate in its eight-month leadership program, which will begin in September.
From clinical trial management to lab support and consulting, new business owner Penny Sattgast offers a broad range of services to the biotech industry.
Michael — he goes by Mick — Gibbs is far from a stranger to health care in South Dakota.