SiouxFalls.Business is supported by a limited number of corporate and nonprofit content partners. For information on sponsorship opportunities, please contact Jodi Schwan at jodi@siouxfalls.business.
Central Valley Golf Course in Hartford is getting into full swing for the season.
Jason Ball talks about his vision for his role on the Zeal Center for Entrepreneurship board and how the Sioux Falls Area Chamber of Commerce can support entrepreneurship.
From Nanna's carrot cake to the epic Death by Chocolate, the desserts offered by Morrie's Steakhouse are in a class by themselves.
Sanford Health's International Board was created to help the Sioux Falls-based health system think bigger.
Catch Kyle Knutson tonight, May 19, downtown at Paramount. Here's more about this talented musician.
The popular KidsZone program at GreatLIFE Golf & Fitness is expanding.
There are lessons to learn from the WannaCry cyberattack that likely left some businesses scrambling to determine whether they were vulnerable and others dealing with the aftermath of being victimized.
It's looking like a busy summer at Dawley Farm Village.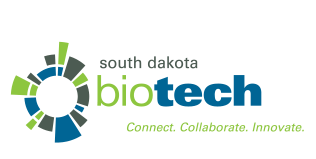 The biotech world moves fast. If you aren't connected, you might miss the innovative developments and industry expansions happening in South Dakota.
At Sanford Health, there only are about six physician-scientists. Dr. Sam Milanovich is one of them. And for him, the role is about giving back and coming home.
Zeal Center for Entrepreneurship is offering a discounted affiliate membership to members of The Bakery looking for a physical work space.
For Journey Group, the goal of offering the construction-manager-at-risk approach for projects is "to provide leadership through that process so everyone can be looking at one road map to get the project to completion."